1Images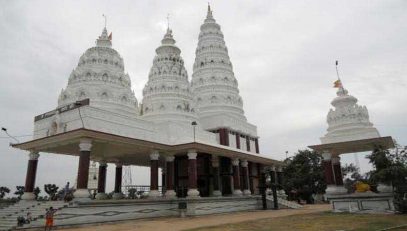 Ashokdham Mandir also known as Indradamneshwar Mahadev Mandir is located in Lakhisarai district, Bihar.
On 7 April 1977, a boy named Ashok discovered the Giant Shivlingam beneath the ground while playing tradition Gilli-danda game. On 11th Feb 1993, the Shankaracharya of Jagannathpuri inaugurated the restructure of the temple complex.
1Images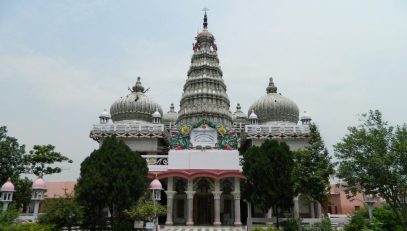 Naulakha Temple is located in Bishanpur of Begusarai district. It was built by saint Mahavir Das in 1953.
2Images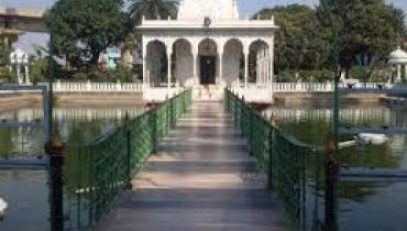 In the chain of beautiful temples Goenka Shivalay is one of the brightest name. Being one of the oldest, it is one of the acknowledged places for Hindu pilgrims. The Shiv temple is built in the midst of a big water tank, which is full of big and beautiful fishes. A rock-solid bridge road of white marble joins it from the main campus. Around the temple a very beautiful garden with flowers and greeneries are kept fully maintained. On festive days specially associated with Lord Shiva, the campus remains full of visitors and gives the impression of a mini mela.