In the sixth century after Christ, a Hindu sage, named Inner View of Kastaharni Ghat Mudgal Muni, appeared in the city and established two shrines, one at a rock at Kashtaharini Ghat. In the 26th Adhyaya (chapter) of Adi Kanda of the valmiki's Ramayana, it is mentioned that both RamKastaharini Ghat from the River Sidechandra and his brother Lakshmana on their way back from the encounter with Taraka, the demoness, took rest at the spot. The relaxation they had, gave rise to the name of Kashtaharini Ghat stands.
Munger has always been a paradise for pilgrims, saints and devotees. And the one place which attracts most of them, is a bathing venue at Ganga river, called Kastaharni- Ghat, which literally means: "The Bathing place which expels all pains". It is believed that – One who takes a dip in this ghat receives solace and cure from bodily pains.
Religiously, it has got great importance, as it has northern flow, which is referred as "Uttar Vahani Ganga. Being a pilgrimage it is believed that on his return journey from Mithila to Ayodhya after marrying Sita, Sri Ram Chandra and company took a dip in this water to relieve themselves from fatigue. This is also the place people like to visit in Morning and evening to catch the glorious glimpse of Sunrise and Sunset.
Contact Details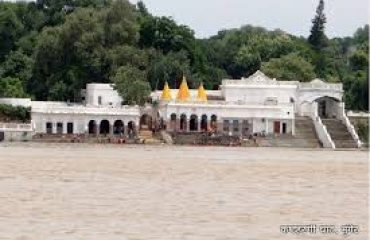 How to Reach
By Air
Distance between Munger and Patna Airport is 185 kms
By Train
Munger Railway Station